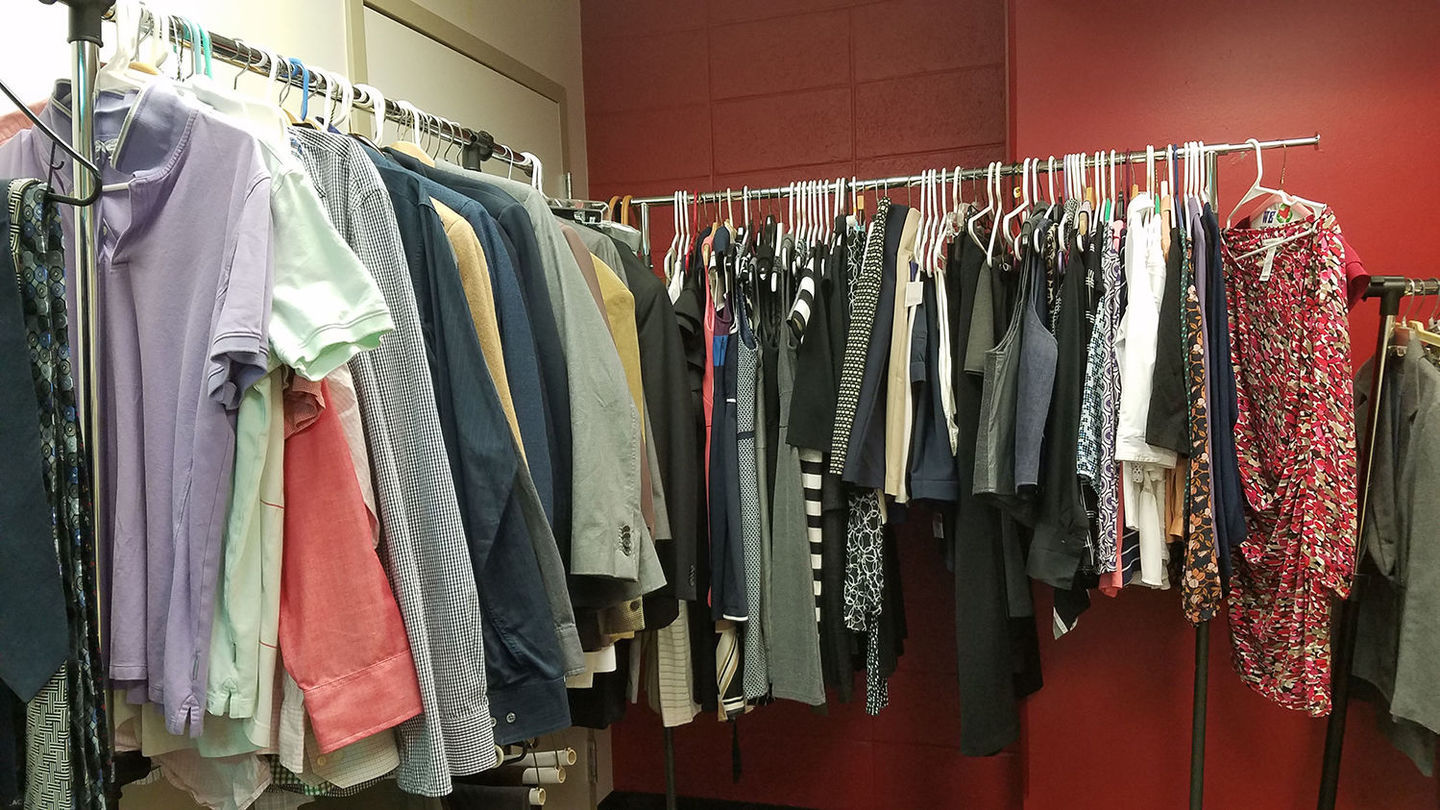 Money doesn't exactly flow out of student's pockets. This can be troublesome when trying to dress and prepare for the professional world.
Klein College of Media and Communication Career Services (Career Services) noticed that and created the career closet.
"Students will come in, 'I need a headshot, but I don't have anything to wear,'" said Lu Ann Cahn,  director for career services at Klein College. "And so they just sort through the closet."
The career closet, full of suits, dresses, and everything in between, stemmed from an idea former Klein College advisor Candice Frazer had. Cahn loved the idea of it. By the end of September, the closet began to take shape.
"The first ask just went to faculty to see if they had clothes, and immediately things started coming in, and word just spread," Cahn said. Even Lew and Janet Klein donated. Eventually, the closet was full of clothes.
Cahn ideally wants students to not only wear the clothes for headshots, but to keep them for good.
"If it looks good on them, and you need it, just take it. We're constantly getting new things, and I need to make room," Cahn said.
"I feel students are a little shy," she continued. "They'll put on a suit and I'll say, 'Take it,' and they say, 'Well…'"
Cahn doesn't want students to feel uncomfortable keeping clothes. After all, Career Services  is included in the cost of tuition, and she hopes making that known will change students' feelings toward the idea.
The closet holds more than professional clothes. The space also includes water bottles, which line the top of the cabinets and countertops alongside a coffee machine. There's even a mini-basketball hoop. It evokes a feeling of homeyness, and it was designed by the student workers themselves.
"In the Career Services office , we're trying to provide things that you need," Cahn said. "What are the resources that you need? How do we make it easier for you?"
In addition to the career closet and the aforementioned headshot studio, the Career Services office  offers space for Skype and phone interviews, résumé printing, career advice, and more. All of it is included in the tuition for students. Cahn hopes that more students will utilize the Career Services office  and all it offers.
"For students, the need is now," she said.