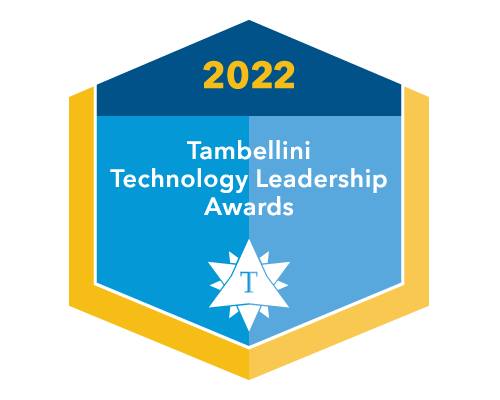 2022 Tambellini Technology Leadership Award
Temple University receives the Tambellini Group's 2022 Innovative Technology Team Award.
Read More
Students interested in working for the Office of the University Registrar or the Military and Veteran Services Center can find opportunities in TUportal. Students typically start their employment with the Office in their freshman or sophomore year and remain with us until they graduate.  As a student-employee, you can select an area of interest to help you develop transferable skills that will contribute to your post-Temple career.
As a customer service agent, you will support our customer service operation and have access to the same technologies that our full-time staff use to conduct their day-to-day work.  You will develop skills such as:
Using Salesforce for case management
Written and oral communication
Dealing with difficult situations
Solving complex problems
As a student-developer, you will work on production level or experimental web projects that will live in TUportal. Working as a developer, you will develop skills such as:
Designing user experience
Coding in Javascript, Ajax, JQuery, JSP, Oracle
Communicating project status to the management team
Documenting business requirements
In the media and design role, you will support our communication initiatives and develop skills such as:
Communicating using brand guidelines
Writing contents for social media
Producing videos with Adobe Premiere and After Effects
Storyboarding contents
Open student-worker positions will be posted in TUportal.