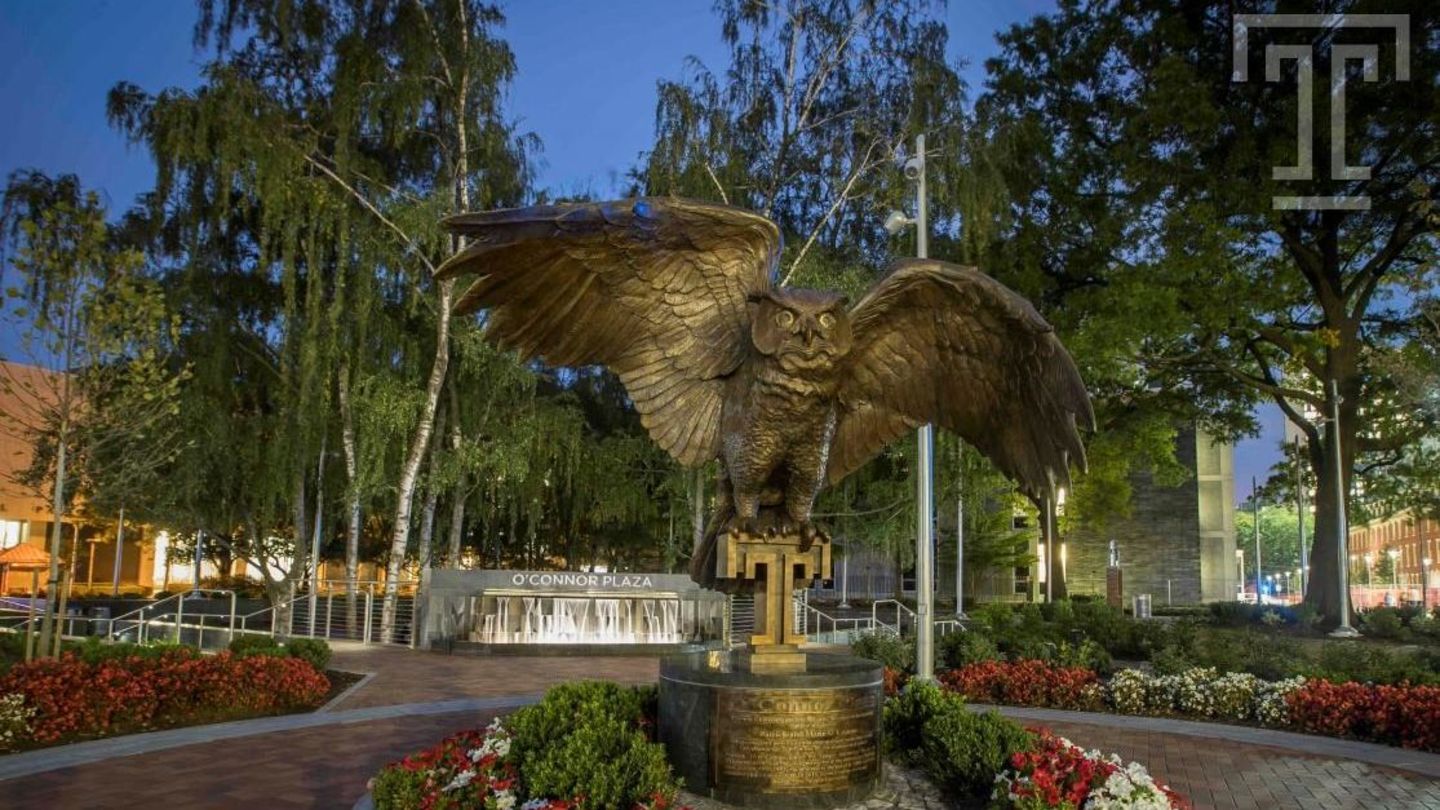 If you have a chance to love what you do as a career, take it. 
Tracey Weiss, an associate professor at Klein College of Media and Communication who is currently teaching Klein College students studying abroad in London [https://www.instagram.com/stories/highlights/17911031932176228/], has followed this rule all her life.
Weiss graduated from Temple University in 1971 with an education degree and a minor in communication and theater.
The 1960s were a time of activism, and Weiss was no stranger to it. Although she wasn't formally a part of any activist organizations, Weiss recalled going on bus trips with other Temple students to Washington, D.C. to protest.
"We all got tear gassed," she said. "We were taking down flags around the Washington Monument. I was certainly aware of what was happening at the time."
At the time of her undergraduate studies at the College of Education, women were "expected," as Weiss put it, to become teachers or nurses. When she saw that men were being recruited for a master's program, she decided to apply as well. After earning her master's  degree where she was encouraged to write academic papers and attend conferences, she decided to pursue her doctorate. She received her Ph.D. from Temple's College of Public Health in 1978 for organizational communication. Her dissertation was on the rhetoric of radical feminism.
Because of her proximity to Temple, she lived at home during her schooling. She was able to save enough money to go on summer trips to Europe, which was how her love affair with traveling began.
"That's where it really reinforced my sense of independence, that I can do things on my own," she said. "I could deal with challenges as they came up." 
While she worked to earn her Ph.D., she got a tenure-track position with the University of New Hampshire as an assistant professor in 1975. At the time, she said she had never wanted to live somewhere because of her job. She wanted to start a family. She wanted to move back to Philadelphia.
"I'm really a Temple-made person and a Philadelphia-made person."
In 1979, she left New Hampshire and moved back to Philadelphia to work in human resources with Aramark. Eventually, she moved to a higher position with British-based pharmaceutical company GlaxoSmithKline in the Philadelphia office.
"I basically got to go to England every six weeks," she said. "I used to get my hair cut over here!"
When she left GlaxoSmithKline in 1988, she began working for an international consulting company called Hay Group as the practice director for performance management. After 10 years, she left and created her own business, Tracey Weiss Associates, and served as the president. There, she served as a consultant for many well-known public and private organizations, including SEPTA, Children's Hospital of Philadelphia, Vanguard and Sesame Street.
She ran Tracey Weiss Associates for 15 years before slowing down her workload. Many of her consultants had started to retire, and with the industry evolving, Weiss decided to evolve her own career.
In 2006, she came back to Temple, where she has since served as an assistant professor and where she is currently the director of the online master's program in communication management at Klein College. She taught at Temple Rome in 2016.
She spoke with excitement when saying all 32 of her students in London are from Temple.
"When I was in Rome," she said, "I had Temple students and students from other American universities. Temple Rome recruits throughout the U.S. for their programs. Rome and London have different cultures, and they both have things about them that are totally great."
In 2013, Weiss received the senior teaching award from Klein College. Now, 50 years since she first came to Temple, Weiss doesn't know what her next career stop stop is, but she is looking to break the mold.
"People need to think about retiring different than they did when their parents retired. I think your career morphs into whatever the next stage is," she said.
For her, that stage means continuing to teach at Temple. When her passion for teaching ends, and when she isn't inspiring students anymore, she said the next stage in her life will follow.
"To me, it feels like an evolution. I feel very grateful to not be working because I have to, and to be working because I really want to. I'm open to whatever's next."