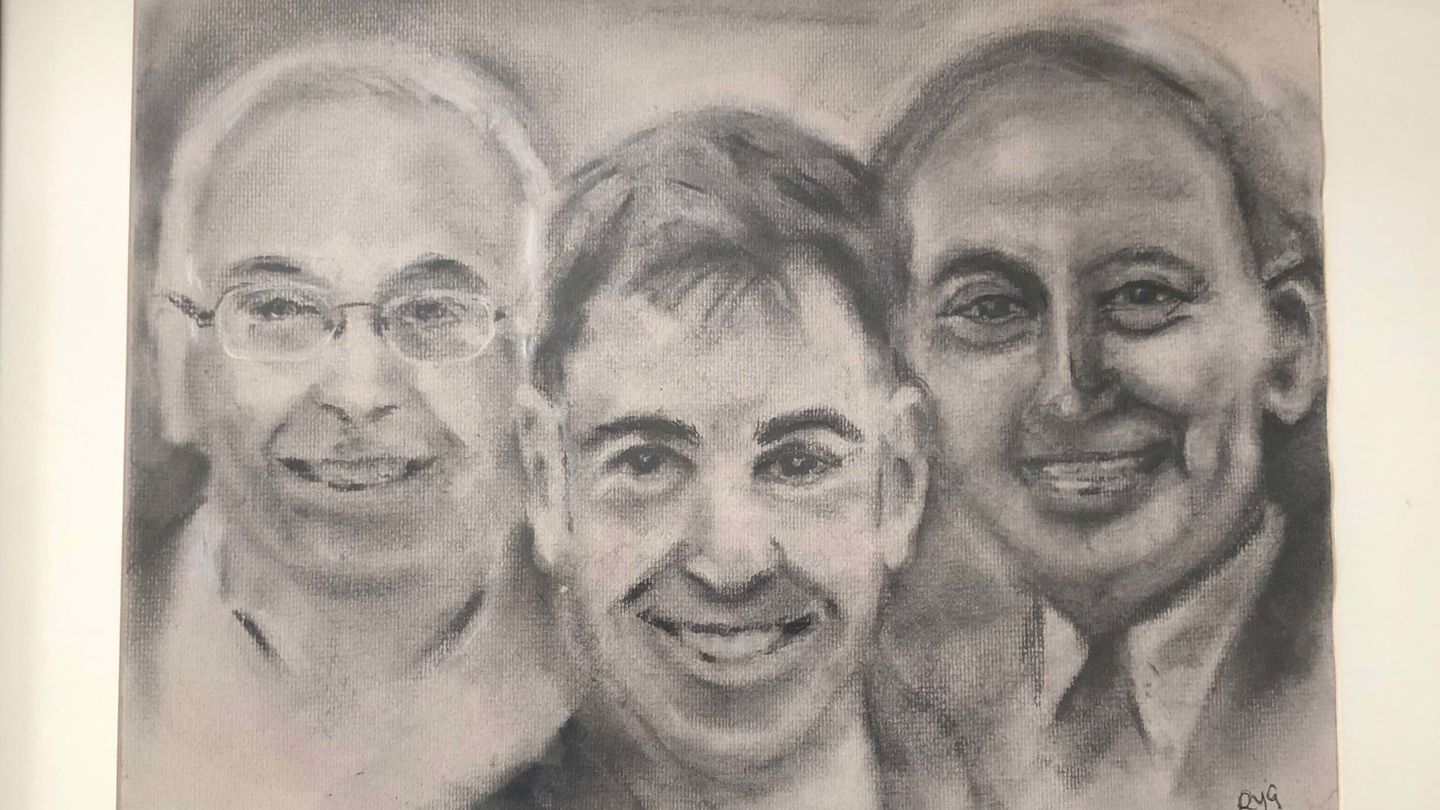 Klein College of Media and Communication adjunct professor Geoffrey Klein is a natural storyteller. 
While his grandfather, Judge Charles Klein (after whom the Temple University Beasley School of Law's Klein Hall is named), and his father, Judge Richard Klein, went into the public legal sector, Geoffrey Klein's calling has always been creative storytelling. 
"I always like to say that I have a very active brain," he said. "My left and right side always seem to be in conversation."
His active brain, his talent for storytelling and the legal interest that seems imprinted in his family DNA have combined to give Klein quite the résumé. He is the president and CEO of nine dots, a content development and marketing agency. He teaches a social media marketing course at Klein College. He serves as co-founder and managing director for BFD Property Development Ltd, based out of Manchester, England. He worked for Paramount Pictures and MGM Studios. He traveled around the world for three months. And he worked as a litigation paralegal for Manhattan-based firm Simpson, Thacher and Bartlett after earning his juris doctor from the Temple University Beasley School of Law in 1998.
Klein said his penchant for storytelling and his work ethic both come from his family.
"My father and grandfather were very keen to share that you need to love what you do," Klein said. "They both loved being judges."
When he was a child, his grandfather and father used to tell stories at the dinner table. Sometimes, they were about cases, and sometimes, they were just about daily happenings. 
He also attributes his work ethic to his grandfather. When Charles Klein graduated from high school, he had offers to attend multiple universities. Instead, he decided to work in a steel factory to help his family. It was his friend, Dave, who was studying at Temple's law school, and recommended it to Charles Klein. Klein eventually applied, was accepted, and graduated in 1921 with a bachelor of laws. After working in law for around a decade, he became the youngest judge in Pennsylvania history in 1934 at the age of 34.
That record stood until his son, Richard Klein, broke it at age 32 in 1971 when he joined the Common Pleas Court. Richard Klein, who graduated from Amherst College and Harvard Law School, was elected to the Pennsylvania Superior Court in 2001. He served in the Superior Court until his mandatory retirement in 2009.
When Richard's son, Geoffrey Klein, first moved to Los Angeles, he got a job with United Talent Agency, where he worked in the story department. He read scripts all day, and was tasked with writing what he called "book reports" on them. He estimates he recommended around one percent for production. The chances that those scripts were then produced and purchased were much smaller than one percent. 
"I have a friend who sold a script. It's never been made, it's 30 years later, and it's sitting on a shelf somewhere. If a company buys a script, it doesn't necessarily mean they will make it," he said.
He worked for Paramount and then MGM for a combined three-and-a-half years as assistant to the president of production, where he helped developed movies such as "The Truman Show," "Hannibal" and 'Legally Blonde." 
"Let me be clear," he said, "I was a small cog in a big machine."
Between both companies, he traveled to Kenya, Tanzania, Nepal, India, Thailand, Laos, Cambodia, Indonesia, Australia and New Zealand to replicate the route that famous explorer Ferdinand Magellan took when he became the first European to cross the Pacific Ocean in the early 1500s.
In the early 2000s, Klein fell in love and moved to Manchester, his wife's hometown, after they began thinking about having a family. There, he started the real estate company BFD Property Development. However, he said it didn't let him show his creative side, so he become an accredited commercial mediator, where he worked with individuals and companies to settle disputes.
He continued his pivot into marketing when he started working for Avalanche Creative as vice president of business development and client services. There, he managed marketing campaigns and worked on creative projects. 
"Marketing marries the two sides of business," he said. "I like to think of myself as an interpreter between the creative and business side." 
After moving back to Philadelphia in 2013, he served as a judge for the Greater Philadelphia Film Office's "Shoot in Philadelphia" screenwriting competition. He then left Avalanche Creative and joined brand development firm Tag Strategies as director of client engagement.
He left in 2016 to begin his own marketing company, nine dots. He encourages outside-the-box thinking to help clients "connect the dots" by using visual content. He's even created his own podcast, called "Connect the Dots." This past fall, he started teaching at Klein College. His father was an adjunct professor for 15 years at Temple Law School.
"When I was a kid, Temple was alive throughout my life," he said. "For me to be teaching at Temple, I'm very honored."
In January, Klein spoke at TedX Lehigh River. In his speech, "Story Matters: Tell One that Matters to Your Audience," he talked about something he called the "story paradox."
"Stories need to be personal, but they also have to matter to the audience," he said. "My TedX talk was about asking, 'How do you embrace that?'"
That storytelling aspect of Geoffrey Klein's life originated years ago at the dinner table in the Klein household, and it's never left him. He said family has always been an important part of his life.
"I feel a sense of pride, a sense of purpose, and a sense of fulfillment," he said. "In the story of my life, along one road that continues on in the journey, I think I've honored my traditions with my grandfather and father while also creating my own path."